Raytheon Aircraft
Overview & History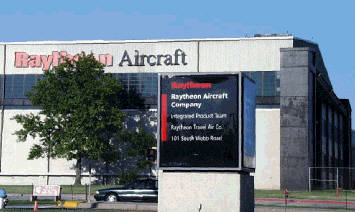 including


Beech Aircraft & Hawker Business Jets


Copyright 1998, 2001 by Richard Harris
All Rights Reserved




[NOTE: This is a public-relations-oriented piece, promoting Raytheon Aircraft,
originally written as a demonstration project;
it has been revised.
Further illustrations are coming soon in an updated edition.

For an UPDATED history of the company in mid-2012,
now renamed Hawker-Beechcraft Corp. (HBC),
see the "Quick History of HBC"]
---
What is Raytheon Aircraft?
Raytheon Aircraft, a division of Raytheon Aircraft, is one of the largest manufacturers of aircraft in the world. Raytheon Aircraft produces small and mid-sized aircraft for personal, business, military and commercial use. Raytheon Aircraft is formed from Raytheon's acquisition of two famous aircraft organizations: Beech Aircraft, in the United States, and the business jets division of Hawker Aircraft from the United Kingdom (Britain).
---

A. Organization & Product overview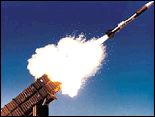 Raytheon Corporation is a global Fortune 500 corporation producing a wide range of technology-based products and services, including military missiles, military and civilian aircraft, industrial processing facilities and systems, electronics products, and home appliances. Raytheon has also recently acquired Hughes Corporation, a producer of similar products, predominantly for the military market.

Raytheon Aircraft is a division of Raytheon Corporation. It one of the largest manufacturers of aircraft in the world, employing over 10,000 people worldwide. Headquartered in Wichita, Kansas, USA, at Beech Airport, Raytheon's facilities -- worldwide -- cover over 6 million square feet of enclosed work and storage areas, and over 2,000 acres of land. Total 1996 sales were over 2.2 billion dollars.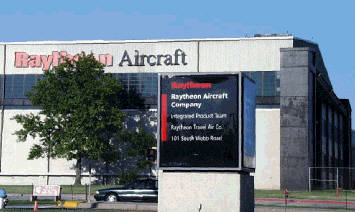 Raytheon Aircraft produces one of the widest ranges of aircraft of any manufacturer in the world: from six-seat, single-engine, propellor-driven aircraft, to light and medium twins, to large corporate turboprop twins, and small and mid-sized business jets -- as well as military and special-mission conversions of some of its aircraft, and turboprop commuter airliners. Raytheon also produces the military T-6A Texan II turboprop-driven trainer which is being adopted by all U.S. armed services for training future pilots.
Additionally, Raytheon Aircraft's Missile Systems Division manufactures target drones for the military.
Raytheon Aircraft is formed from the merger of two famous aircraft organizations: Beech Aircraft, in the United States, and the business jets division of Hawker Aircraft from the United Kingdom (Britain).
---
Beech Aircraft, an American company headquartered in Wichita, Kansas, USA, earned fame for its propellor-driven, light and medium-sized low-wing airplanes, and light jets, including:

<! -- NEW MASTER ROW SET SEGMENT>
---
Bonanza

---
single-engine, piston/propellor-driven, low-wing light airplane. (Original V-tailed version introduced in 1947. A stretched, straight-tailed is still in production over half a century later)
4-6 seats
170-200 mph
<! -- NEW MASTER ROW SET SEGMENT>
---
Baron

---
twin-engine, piston/propellor-driven, low-wing light airplane (evolved from the Bonanza).
4-6 seats
175-250 mph
<! -- NEW MASTER ROW SET SEGMENT>
---
King Air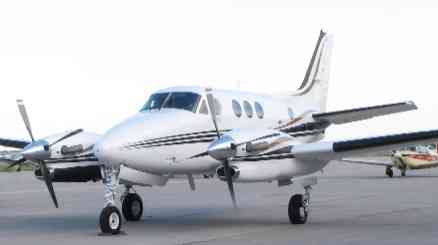 <!- IMG src="http://www.chinfo.navy.mil/navpalib/factfile/aircraft/c12image.gif" width=300 -> <! was bch90vc6.jpg !>
---
twin-engine, turboprop-driven, low-wing, cabin-class, business airplane. (the most popular and successful large business plane ever made)
6-11 passenger
200-350 mph
<! -- NEW MASTER ROW SET SEGMENT>
---
1900 Commuter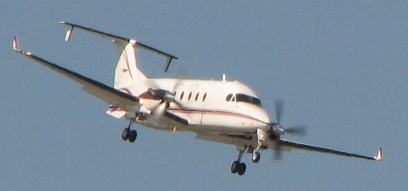 <! was ray1900d.jpg !>
---
twin-engine, turboprop-driven, low-wing, commuter airliner (the world's most popular small turboprop commuter airliner.)
11-19 passenger
300 mph
<! -- NEW MASTER ROW SET SEGMENT>
---
Starship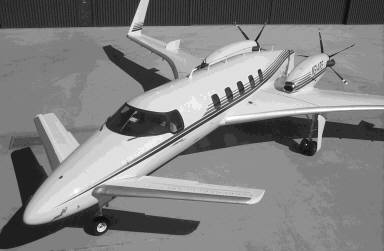 ---
all-composite, twin-engine, pusher-turboprop-driven, low-wing/canard business plane. (This radical new design can be built using labor-saving technology, and flies more efficiently than anthing else its size).
6-8 passenger
360 mph
<! -- NEW MASTER ROW SET SEGMENT>
---
Beechjet 400A

<! was bch400ax.jpg !>
---
---
twin-jet, turbofan-driven, low-wing business jet. (One of the most flexible and cost-effective business jets, in terms of combined payload, speed, range)
6-11 passenger
500 mph
---
Many of these aircraft are best-selling aircraft in their market segment, and are popular worldwide. Beech also produces target drone missiles for military use, and military conversions of many of its civilian aircraft.
---
<! was harrier.jpg!>
Hawker Aircraft is a British company whose long history, stretching back to 1921, includes a distinguished line of military aircraft (including some of the most important aircraft of World War II). Hawker's long line of important aircaft includes Europe's popular Trident medium-range jet airliner, and the revolutionary vertical-takeoff-and-landing (VTOL) Harrier "jump jet" fighter/bomber (later manufactured under license by McDonnell-Douglas Corporation -- for the United States Marine Corps).

<! was hs_125.jpg !> Hawker Aircraft's business jet division, which was headquartered on the English/Welsh border, earned fame for its "mid-sized" business jets, including the Hawker HS-125 (shown here), and subsequent versions, such as the Hawker 800. Raytheon has since upgraded it to the Hawker 800XP, a high-performance version of the 800. A long-range Hawker is being created by Raytheon, to be known as the Hawker Horizon.
---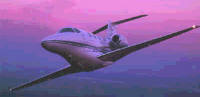 <! was pc9_3d.gif t6a_up.jpg !>

Raytheon Aircraft: Since joining Beech Aircraft and Hawker Business Jets into one aircraft company, and joining their product lines, Raytheon has further developed new aircraft. One is the efficient, 6-passenger, composite-fuselage Raytheon Premier light business jet, which offers stand-up room and 520-mile-per-hour speed, but at very low operating costs. Another is the Raytheon T-6A Texan II -- a version of Switzerland's efficient, agile, single-engine turboprop military trainer, the Pilatus PC-9, adapted by Raytheon Aircraft for pilot-training use by the United States military.
---
B. A Quick History of Raytheon Aircraft
---
1. Beech Aircraft:

At the start of the 20th Century, in Wichita, Kansas, USA, the discovery of oil under the surrounding countryside had led to a local oil boom. The recent invention of the automobile had made the black liquid underground quite valuable. The sudden local wealth attracted all sorts of unusual people, and opportunites. Among the attractions of the day were "aeroplanes" -- newly invented flying machines, which would come to town with great fanfare, and show the magic of a man flying above the ground.

A wealthy Wichita oilman (Jake Moellendick, persuaded one airshow pilot, named "Matty" Laird, to start a company mass-producing airplanes Laird had designed. Laird's Swallow Airplane Company was the result. It was the first company in the United States to successfully manufacture airplanes commercially. The Laird Swallows were acclaimed for their speed and efficiency, and in high demand nationwide.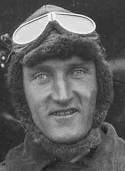 Among Laird's talented employees were Walter Beech (left) and Lloyd Stearman. Beech -- who had flown military airplanes in the First World War, and had seen them evolve from wood frames to metal frames -- believed that metal frames were the wave of the future -- a belief shared with Stearman. However, it was not a vision shared by the owners of Swallow. So, in 1924, Beech and Stearman left the Swallow Airplane Company to start their own aircraft company, called Travel Air. They invited another self-made local aviator to join thme as president of the fledgling company: a successful Wichita-area airshow pilot, named Clyde Cessna, who had built a number of planes for himself. Pooling their resources, the three bold men built a powerful new airplane company.
Travel Air first earned fame for its strong, fast, open-cockpit biplanes, powered by the very best engines. With a wide front cockpit, accompanying two people instead of one -- along with the rear cockpit for the pilot -- the 3-place Travel Airs had an inherent advantage over most other biplanes of the day, which only accommodated one person in the front, and the pilot in the back.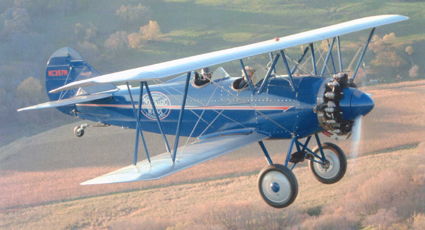 <!- was trvlair1.jpg !-> <!- img src="trvlairc.gif" align="right" width=150 !-> Roomy and fast, and well-made, the Travel Air biplanes became among the most-desired airplanes in the world. A classic examples is this Travel Air 4000 (shown at left), still flying today -- seven decades later.
Stearman (in 1926) and Cessna (in 1927) left Travel Air to start their own successful aircraft manufacturing companies -- both at the original Wichita Airport (later to become McConnell Air Force Base), a few miles southwest of the Travel Air factory. But Walter Beech kept building the products and reputation of Travel Air. By the time of the 1929 stock market crash, which brought on the Great Depression, Travel Air was the world's leading small-aircraft manufacturer -- accounting for one out of every ten light aircraft manufactured in the United States.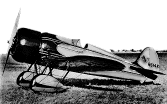 Early fame for airplanes came chiefly through air racing. The idea so fascinated Americans that air racing became the most-talked-about racing sport of the day. To enhance Travel Air's reputation, the company began racing planes, and in 1929, the Travel Air "Mystery Ship" racing monoplane (shown at left) streaked to victory in races all across America, making Travel Air truly famous. Soon, the company developed enclosed-cabin, high-wing monoplanes. Fast, reliable and comfortable, compared to other aircraft of the day, Travel Airs were highly prized aircraft. Several are still in service today.
The Travel Air company was hit hard, though, by the Great Depression, which almost completely wiped out the market for private aircraft. Consequently, in 1930, Beech merged Travel Air with airplane-engine manufacturer Curtiss-Wright Sales Corporation, based in New York. The new parent company relocated Travel Air to St.Louis, Missouri.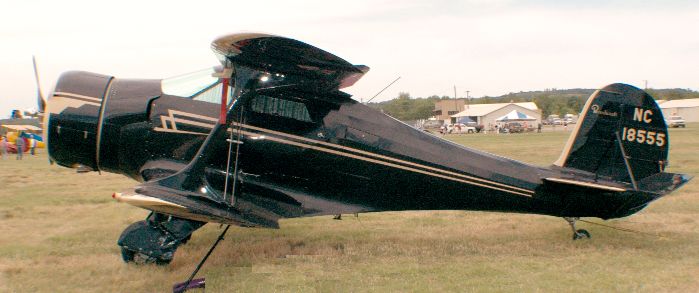 <! was bch17red.jpg !> After a couple of years in New York, as Curtiss-Wright's Vice President for Sales, Walter Beech quit, sold his shares of Curtiss-Wright stock, and returned to Wichita where -- with his wife Olive Ann -- he set up Beech Aircraft in 1932. By 1938, he had bought back the original Travel Air factories, and was putting them to good use, producing and selling over a million dollars worth of "Beechcraft" airplanes a year. Beech soon began producing the radical, super-sleek, 200-mph, 5-seat Model 17 "Staggerwing" enclosed-cabin biplane. Even faster than the military fighter planes of its day, it won countless long-distance races. Comparable in its time to the bizjets of today, the "Stag" introduced speed, capacity, comfort and efficiency on a scale far ahead of anything else flying. It was an instant and long-lasting success.

In 1939, Beech took the general aviation market one step further with the twin-engine, double-tailed Model 18 "Twin Beech" transport, which could seat up to 11 people. Sturdy, fast, roomy, capable of long range and heavy loads, and famously reliable, the Twin Beech found wide acceptance for a host of different applications -- from executive transport to short-haul airliner to bush plane to military light transport (the military C-45 Expediter is shown here). The Model 18 was to become one of the longest-selling aircraft in history, in continuous production until 1969. Many would be modified (by companies like Volpar, Dumod, Hamilton and Pacific Airmotive) into larger, faster planes, especially for use as cargo transports and commuter airliners -- some holding up to 17 passengers. Even turbo-prop engines would be fitted to some Model 18's, while a few others would have small RATO (rocket-assisted take-off) rocket engines mounted in the back of their regular propellor engines, for extra emergency thrust in tight situations.

Beech airplanes (like Travel Air planes before them) became renowned for their speed, capacity, comfort and reliability -- and found particular popularity as executive transport aircraft.
<! was bch_at11.jpg !> During World War II, Beech Aircraft manufactured military versions of the Model 17 and Model 18 for use throughout the war as light and medium transports, and as training aircraft. The AT-11 Kansan conversion of the Model 18, with its glass nose for bombadier training, was used to train most American bomber pilots and bombadiers during the war. Many, like the AT-11 shown here, were also equipped with a twin-gun dorsal turret to train the defensive gunners for America's bombers.
Throughout World War II, the wartime production of aircraft had been completely diverted to military production worldwide -- including at Beech. After over 3 years with no civilian production -- America had accumulated a great deal of pent-up demand for civilian airplanes. In 1945, as the war ended, dozens of wartime aircraft manufacturers tried to switch to building civilian airplanes to fill the sudden civilian demand. Beech's extensive experience with wartime levels of mass production were to soon help it seize the market for the next generation of light civilian airplanes. Beech resumed its role as a premier provider of executive aircraft, as Beech airplanes continued to be noted for their exceptional quality of manufacture and comfort refinements.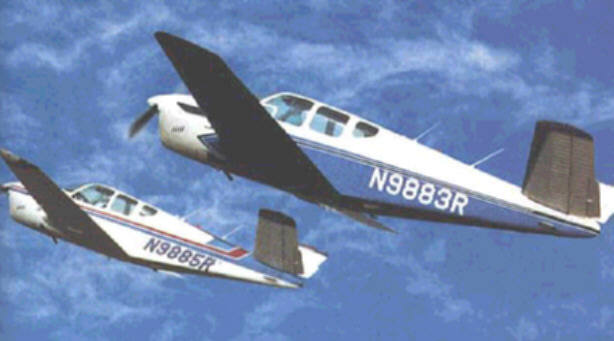 After the war, Beech became famous for its distinctive V-tailed Beech Model 35 Bonanza, a fast, light, 4-seat, single-engine plane introduced in 1947. With its sleek "laminar-flow" wing and light-weight all-metal body, streamlined by retractable landing gear and rivet-less metal-to-metal "bonding" of much of the airplane's surface. With the addition of a piston engine with compact, efficient, "horizontally-opposed-inline" cylinders (as compared with the bulky radial engines on other fast aircraft) -- the sleek, speedy Bonanza popularized modern aircraft design in the light plane market. With its speed, efficiency, smooth, roller-bearing-mounted controls, generous headroom and spacious windows, the Bonanza was a joy to fly, or even to ride in. Owning a Bonanza quickly became the mark of personal success, and a classic mark of personal and professional distinction.

In late 1945, Beech first showed off the prototype Bonanza. The pent-up demand for civilian airplanes, coupled with the fabulously modern design of the Bonanza, led to customers placing over 1,500 orders for the airplane before it was ever put on the market. Fortunately for Beech, their assembly lines were still capable of producing vast quantities of aircraft in a short amount of time. In 1947, in the first twelve months after the first Bonanza rolled off the assembly line, Beech managed to build and deliver over 1,000 Bonanzas. The Bonanza phenomenon swept the country like a storm, as sleek V-tailed personal planes streaked across American skies everywhere.
Beech's high-volume production enabled it to get Bonanzas onto the market just in time. By 1948, the aviation market had become saturated with too many wartime aircraft builders, trying to build and sell civilian airplanes at the same collosal rate as they had with mllitary planes in wartime. The market was flooded with Ryan Navions, Globe Swifts, Luscombe Silvaires, and Bellanca Cruisemasters -- not to mention every "rag-wing puddle-jumper" imaginable -- Piper Cubs, Stinson Voyagers, Aeronca Champs, Interstate Cadets, Porterfields, Funks, Taylorcraft, and more -- all still trying to produce and sell airplanes (most of them obsolete) at wartime production levels.

The glut of post-war aircraft production was soon matched by an influx of thousands of war-surplus light planes (including some of Beech's own products). To top it all off, a recession drained the rest of the market. By the end of the 1940's most of the light planes that could be sold, , were sold -- and most light plane manufacturers went out of business, including nearly all of those companies mentioned above.

<! was bch_33af.gif !> But, with its rapid ramp-up of Bonanza production, Beech had cornered the market on high-performance light planes, and had sold enough before 1948 to give it the means to suvive the post-war recession and the aviation industry "shakeout." Beech emerged as -- once again -- one of the strongest and most respected names in light aircraft. The V-tailed Bonanza would remain its eye-catching symbol of excellence for a decade. Over the coming years, while Beech continued production of the popular V-tailed Model 35 Bonanza, the Bonanza also evolved into "straight-tail" Model 33 Debonair (later renamed the Model 33 Bonanza), and eventually into a six-seat version, with extra horsepower, the Model 36 Bonanza, shown here. The Model 36 Bonanza is the model still in production today.
Twin-engine versions, too, evolved from the popular Bonanza. Beechcraft, the hallmark of successful people, needed a twin-engine successor for the successful people to move up into, as their success progressed.
First came the Beechcraft Model 50 Twin Bonanza (right). Only loosely related to the popular Beech Bonanza, the big "T-Bone" was a low-winged modern medium twin with 200-mph-plus performance and a roomy 5-seat interior. Standing high on its tall landing gear (so the propellors could clear the pavement) it had great "ramp presence." Its tall landing gear, powerful geared engines, and stout wing and tail assemblies would soon become the basis for Beech's ground-breaking Queen Air, which would -- in time -- lead to Beech's most successful design, the King Air. The Twin Bonanza itself, however, was soon joined in the Beechcraft line by other twins, which would actually be more closely based on the Bonanza than the "Twin Bonanza."
<! was bchd95ta.jpg !> The next twin to derive from the Bonanza was the much-more-efficient D95A Travel Air (shown at left), produced until about 1960. With smaller engines than the Twin Bonanza, and the sleek, 4-seat fuselage of the Boannza, the Travel Air did much to make twin-engine flying more affordable and accessible.
As customers began looking for the speed of the Model 50 Twin Bonanza, and the efficiency of the D95A Travel Air, Beech developed its most popular piston-engined twin -- the sleek, powerful, speedy Beech Model 55 Baron (its ultimate successor, the stretched, pressurized Model 58P Baron, is shown below, right). With Bonanza-sized head and elbow room, and cruise speeds well over 200 miles per hour, the classy Baron mixed Bonanza comfort, efficiency and quality with surprising short-field capabilities and blazing speed. It became the logical "next plane" for Bonanza owners "moving up."

The Bonanza airframe design has proven to be one of the most durable in history -- in production in one form or another, continuously, for over half a century. Despite its great age, the Bonanza is still widely regarded as the "Cadillac" or "Mercedes-Benz" of single-engine, owner-flown personal aircraft, and a similar reputation attends its twin-engined version, the Baron. Improved models of both the Bonanza and the Baron are still produced today by Raytheon Aircraft.
<! was bch_t34a.jpg !> Another variation on the Bonanza was the T-34 Mentor tandem-seat military trainer, evolved from the 4-seat Bonanza, but using a reinforced straight tail, and a two-seat, glass-canopy-covered tandem-seat cockpit in place of the usual 4-seat cabin. The U.S. Air Force and U.S. Navy used the T-34 as their basic pilot-training aircraft throughout the 1950s' -- with the Navy continuing their use into the 1960's. In the 1970's the Navy again purchased them -- this time with a turboprop engine in place of the piston engine. The result was the spectacular-performing T-34C Turbo Mentor.
When Walter Beech died in the 1950's, his wife Olive Ann Beech took over direction the company. With nephew Frank Hedrick, she led the company until Hedrick's death in the early 1990's. Olive Ann and Hedrick brought new dimensions to the Beechcraft line, with a special sensitivity to customer comforts and the discimrinating tastes of the executive buyer.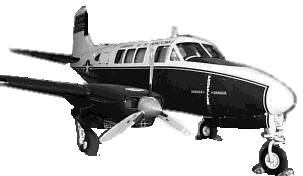 In the 1950's Beech began developing larger twin-engine aircraft, starting with the big, fast, 5-6 seat Model 50 Twin-Bonanza (noted above), whose roomy cabin was soon replaced by a spacious airliner-style cabin seating 5-7 passengers (plus seats for pilot and copilot in a separately-enclosed cockpit)-- with an "air stair" built into the door, an aisle between the seats and enough headroom to allow passengers to stand up almost straight and move about the cabin. The result was the "cabin-class" 6-9 seat Model 65/75/80 Queen Air (the various model numbers denoting different engine and wing configurations). Complete with galley facilities (for food & drink) and a private toilet, the Queen Air made long-distance flight comfortable and elegant in a way only previously available in airliners. The planes were equipped with airliner-style instrument-navigation equipment and autopilots, and were even available with weather radar. But the Queen Air surpassed the airliners by giving the owner greater flexibility, control, and privacy.
On a more practical note, the Queen Air could land at thousands of unimproved airports -- even grass strips -- that were off-limits to airliners. With a Queen Air, a corporation could quickly and easily move its key people about from location to location, regardless of the remoteness of the destination, while providing them with all the comforts of airline flight, and private environment in which to discuss company business enroute. The pressurized Model 88 Queen Air offered the ability to fly high above bad weather, The Queen Air was a such a successful concept, that a whole new breed of "cabin class" executive aircraft began to appear on the scene. But none would be more successful than Beech's own successor to the Queen Air.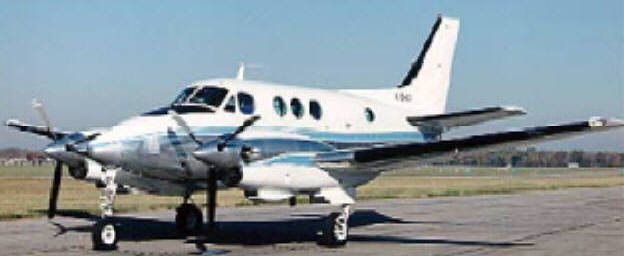 In the early 1960's, Beech modified the basic Queen Air design, replacing the piston-prop engines with powerful new turboprop engines -- jet engines turning propellors -- and pressurized the cabin to allow flight into the thin air at high altitudes -- permitting full use of the high-altitude capabilities afforded by the new turboprop engines. The result was the Model 90 King Air, one of the most successful business aircraft ever made. Faster than most business twins of the day, Beech's cabin-class "private airliner" could -- like modern jet aircraft -- cruise high above turbulent and hazardous weather, permitting comfortable and safe flight, unimpeded by low-level turbulence, thick blankets of rain clouds, or dangerous lines of towering thunderstorms. The powerful turboprop engines increased the capability for safe operations, year-round, in the thin air at higher-elevation airports -- like Aspen, Denver, Mexico City and Geneva, Switzerland. And the King Air's reliable Pratt & Whitney PT-6A turboprop engines matched Beech Aircraft's traditional reputation for quality and reliability.
Undeterred by weather that grounded other business aircraft, and with more airports safely in reach, year-round, and better reliability, the King Air could provide astonishing levels of mission-readiness, unlike any business aircraft before it. When a company needed a dependable way to get someplace important, quickly, the King Air became the plane to depend upon. Soaring high above the rough air of lower altitudes, and with the grand elegance and luxury of a private airliner, traveling by King Air soon became the ultimate mark of success for corporations, entrepreneurs and public figures. Even President Johnson used one as "Air Force One" to connect his ranch to the nearby Air Force Base, where the "other" Air Force One was based (click here for details from another website).

<! was bch_350.gif !> A refinement of that same basic design of King Air is still produced today by Raytheon Aircraft. In subsequent years, many versions of the King Air have been produced, and today Raytheon Aircraft produces the basic C90 King Air, a higher-powered C90 model, and the stretched, T-tailed Model 200 Super King Air and Model 350 Super King Air. These larger models have led to the production of a super-stretched King Air, which ultimately became one of the world's most popular small airliners: the Model 1900 Airliner.
<! was bch_rc12.jpg !> The King Air and other Beech aircraft have also been produced in military versions for a wide range of roles, from transport, to training, to reconnaisance and communications. The Beech RC-12 Guardrail, for instance, a military-modified King Air 200, is used by the U.S. Army for battlefield electronic reconnaisance -- especially while hidden in clouds or darkness. A broad array of antennas allow the Guardrail to pick up enemy radio transmissions, and to receive signals from the Army's own electronic sensors planted throughout the combat area. Wingtip tanks extend the Guardrail's endurance and range, allowing it to reach well into enemy-held territory; King Air reliablilty ensures that it will return.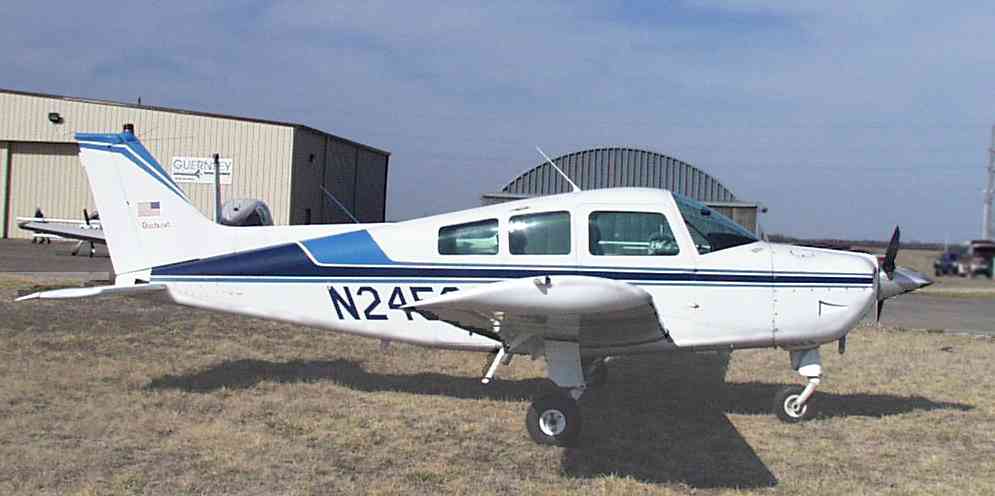 <! was bch23msk.jpg !>

Back in the civilian world, and closer to personal flying, development continued throught the 1960's on a broad range of personal "Beechcraft" airplanes. On the low end, Beech introduced the Musketeer line of low-wing, single-engine light planes with fixed (non-retractable) landing gear. Offering considerable room and comfort, and exceptional Beech quality of manufacture, the Musketeer line stretched from the 2-seat Model 19 Musketeer Sport to the 4-seat Model 23 Musketeer Custom and Musketeer Super (later the Sundowner), to the six-seat Model 24 Sierra. Retractable gear and a larger engine were fitted to the Sierra, resulting in the Sierra-R, which brought Beech customers retractable-gear speed, at fixed-gear prices.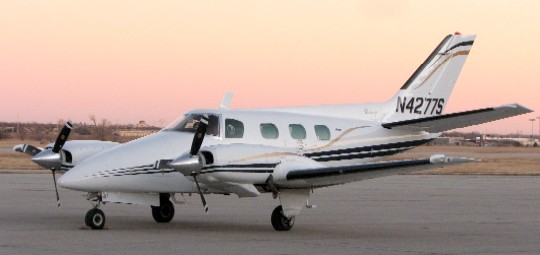 At the same time, the straight-tailed Model 33 Bonanza (oringally known as the Debonair) was stretched to create the six-seat Model 36 Bonanza (shown at left).

Similar adjustements to the Model 55 Baron resulted in the six-seat Model 58 Baron. A sleek, pressurized fuselage and swept tail would be fitted to Beech Baron wings and engines resulting in the racy, luxurious Beech Model A60 Duke (shown at right), a very fast, high-flying, comfortable 6-seat aircraft for the fast-paced executive owner-pilot.
By the late 1960's, Beech offered a seamless advancement of aircraft to the progressing customer --
from 2-seat trainer
(Musketeer 19 Sport),
to 4- and 6-seat singles
(Musketeer 23/24 Custom/Super/Sundowner/Sierra),
to 4- and 6-seat retractable singles
(Sierra-R and 33/35/36 Bonanza),
to light twins
(Baron 55/58),
to a pressurized light twin,
(Duke A60)
to cabin-class twins,
(Queen Air 65/75/80)
to a pressurized cabin-class twin,
(Queen Air 88)
to pressurized, turboprop, cabin-class twins.
(King Air 90, and later 200 and 350)
As jet airliners took over from propellor-driven airliners, the special limitations of jet planes began to limit the number of places that could be reached by airline service. Jet airliners relied upon large, powerful engines, which required large loads to be practical to operate. So most early jetliners were very large aircraft, typically seating 50-200 people. Consequently, the only routes which were practical for jetliners to fly were those that involved very many passengers. Furthermore, jet airliners were designed for speed: and that meant that they not only traveled fast, but were going fast when they took off or landed -- requiring very long runways -- typically a mile-and-a-half long or more. This eliminated most airports in the world, which had been built for propellor airplanes able to operate from much shorter runways. Furthermore, jet airplanes needed to climb up to the thin air at very high altitudes to fly efficiently. The long climb up, and the long descent back down, made short flights rather impractical for jet-equipped airlines.

Most old propellor airliners were too big to operate efficiently on the shorter routes between smaller towns, and they were going out of production, so that old models could not be easily replaced. Into this gap in air service, a number of small airlines stepped. Mostly flying small twin-engined light planes, these "commuter" airlines (which commonly were used by businessmen commuting to major metropolitan areas) and "feeder" airlines (bringing people from smaller communities to "feed" the hubs of major airlines) became an essential part of American air travel. With the need to operate at light-plane efficiency, but with airliner-size room, these mini-airlines often turned to Beech planes -- such as the cabin-class Queen Air and the aging Model 18 Twin Beech.

Seeing a demand for its cabin-class planes as light airliners, Beech created another famous large turboprop twin: the Model 99 Airliner -- a stretched, unpressurized Queen Air with turboprop engines, designed for commuter airline use. Holding up to 15 passengers, and powered by the very reliable PT-6A turboprop engines, the 99 Airliner quickly became a hit with the commuter-airline industry. It quickly became the most important small airliner on the continent, and one of the most important in the world. For over a decade, the "99" was widely used throughout the United States as a basic light airliner, and some are still flying today -- providing airline service to the most remote corners of the planet.

Subsequent variations of the 99 concept -- derived in part from the related Super King Air -- included the Model 1900, a stretched, pressurized King Air holding up to 19 passengers, and in today's pressurized, stand-up cabin, T-tailed 1900 Commuter -- one of the most popular commuter airliners in the world, with over 400 flying (Model 1900D shown at above right).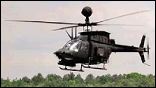 In the 1960's and 1970's, Beech also diversified into military target-drone missiles, and into contract manufacturing -- particularly to manufacture the bodies of Bell Helicopter's famous Jet Ranger helicopters. Beech developed a Missile Systems Division, in Boulder, Colorado, which produced a wide range of target drones for the U.S. military. Manufacturing of the aging-but-still-popular Model 18 was moved north to Salina, Kansas, and the Musketeer fixed-gear light-single line was manufactured at a new facility at the southwest corner of Kansas, in Liberal.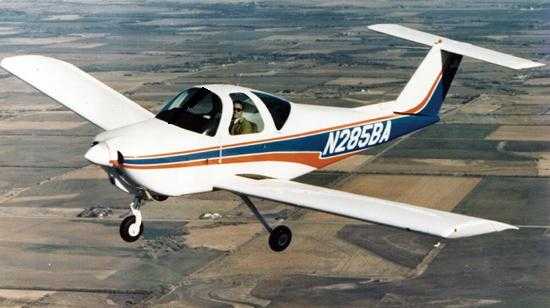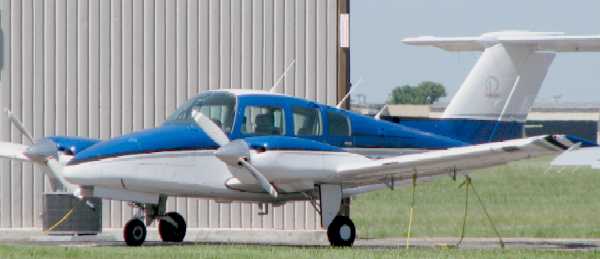 In the early 1980's, Beech hired "Pug" Piper, former Director of Engineering for Piper Aircraft, who helped Beech develop a new, efficient two-seat trainer (the Skipper) and a new light twin (the Duchess, drawn from the Musketeer line). The Skipper was more fuel-efficient than the Musketeer Sport trainer, and had a bubble-like cabin permitting exceptional visibility all around -- making for a safer training plane. The Duchess -- well-made and exceptionally efficient for a light twin -- would become one of the most sought-after light twins of all time, even long after it was discontinued.
<! was hs_125.jpg !> As business jets became popular, Beech had no business jet of its own. But Beech had the trust and respect of the business and executive aviation community. In the U.S., executives and businesses looking for dependable, quality aircraft looked first to Beech. Hawker-Siddley Aviation Ltd., of the United Kingdom (Britain), on the other hand, had a superb executive jet aircraft, but little recognition in the United States. Both companies wanted to sell business jets in the United States. The logical solution for each was to join forces with the other. Beech contracted with Hawker-Siddley (later Hawker Aircraft Div. of British Aerospace) to market their respected mid-sized HS-125 business jet as the Beech/Hawker BH-125. The HS-125 jets were built in Britain, ferried to the United States, and finished in Wichita (where they were renamed the Beech/Hawker BH-125) for sale in the U.S. Eventually the arrangement was discontinued, and Hawker resumed all marketing of the jet, though the Beech/Hawker partnership would resume in the 1990's.

In the 1980's Beech again sought a jet for its lineup, and purchased the rights to manufacture the Japanese-built Mitsubishi Diamond jet, an 8-11 seat light jet, which Raytheon Aircraft still manufactures today as the Beechjet 400A. The Beechjet offers full jet speed (over 500 miles per hour) but low operating costs -- competitive with jets much slower. A wide range of load options allows the user to choose a wide variety of missions, from short hauls with up to 11 passengers, to long trips with a half-dozen or so. The result is one of the most flexible and practical business jets ever made. In the late 1980's, Beech teamed with McDonnell-Douglas Aircraft and Flight Safety International, to win a U.S. Air Force contract to build modified Beechjets, as the T-1A Jayhawk for use in training the Air Force's future tanker/transport pilots.
In the aviation market collapse of the early 1980's, while other general-aviation aircraft manufacturers closed their doors or suspended manufacturing of many of their aircraft, Beech continued production and sales of all the major models in its lineup.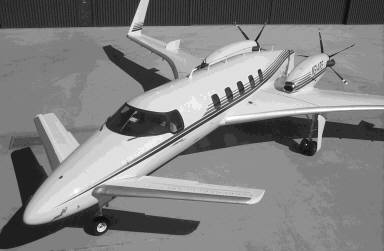 With the development of composite (non-metal) materials for aircraft manufacturing, and the development of efficient canard-based aircraft (horizontal fins on the nose of the aircraft, rather than on the tail), Beech hired famed composite/canard pioneer Burt Rutan (whose "Global Voyager" was the first plane to fly non-stop, unrefueled, around the world) to direct Beech's research and development. The result was the radically-different Beech Starship, a sleek, arrowhead-shaped aircraft, with turboprops driving pusher-propellors, twin vertical tails on the wingtips, and the horizontal tail moved to the aircraft's nose. While the unusual, fast Starship was produced in only limited numbers, it provided Beech with essential experience in composite aircraft development which would become valuable in the future development of its smallest jet ever.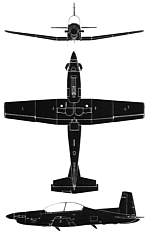 <! was t6a_ckpt.jpg !>
When the U.S. Department of Defense announced a search for an advanced trainer aircraft to replace aging Air Force and Navy trainers, Beech answered the call for a JPATS (Joint Pilot Advanced Training System) aircraft with a return to the success of the T-34C. While other contestants in the competition chose to propose and develop a jet-engined advanced trainer, Beech proposed a turbo-prop trainer, adapting the Swiss-built Pilatus PC-9 to the requirements of the JPATS specifications. The efficient, fast, well-behaved and flexible PC-9 won the competition. Raytheon Aircraft is now producing the modified PC-9 as the T-6A Texan II (named after the North American T-6 Texan, which performed the same mission for American and British pilots in the Second World War).
From the ashes of Travel Air, Beech had arisen to become one of the world's foremost suppliers of personal, business, commercial and military aircraft. As the "main ingredient" of Raytheon Aircraft, the company has continued as a global leader in light aircraft -- from Bonanzas to bizjets.
---
2. Hawker Aircraft: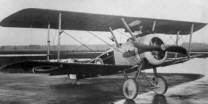 In World War I, Harry Hawker emigrated from Australia to the United Kingdom, where he joined the Sopwith Aviation Company, rising quickly to chief test pilot. Hawker was influential in the design of the famous Sopwith Camel biplane fighter, which scored the highest number of air combat victories of the war.
Hawker began aircraft manufacturing under his own name in Britain just after World War II, under the name H.G. Hawker Engineering Company. He manufactured both military and civilian aircraft. And did daring things with them. Though not successful, Hawker was the first person to try to fly across the Atlantic ocean -- an accomplishment for which later aviators -- particularly Charles Lindbergh and Amelia Earhart -- were to become famous.

In World War II, Hawker developed some of Britain's (and the War's) most famous fighter aircraft. The Hawker Hurricane would shoot down most of the German bombers attacking during the year-long air siege known as the Battle of Britain -- a battle whose pilots were commemorated by Winston Churchill's famous remark that "never in the course of human conflict has so much been owed to so many by so few."
Hawker also developed the Typhoon, one of the most powerful and effective fighters during the war -- especially adept at ground attack, including "tank-busting". They also developed the Tempest, a propellor-driven fighter that was so fast that it pursued and shot down German V-1 buzz bombs (the first cruise missiles), and even shot down 20 German jets. The Hawker Sea Fury, a carrier-based fighter plane, with a giant engine and 5-bladed propellor, became the fastest piston-engined airplane in the world.
<! was hunter_1.gif !>
After the war, Hawker acquired a talent for working with jet engines, and produced Britain's premier jet attack-fighter/bombers: the Hawker Hunter and the carrier-based Hawker-Siddley Buccaneer. The world's first vertical-take-off-and-landing (VTOL) jet airplane, the Harrier jet fighter, was a Hawker innovation. On a larger scale, Hawker-Siddley produced the triple-engined Trident short-haul jet airliner, which became one of the most widely-used short-haul jetiners in the world.

In 1960, Hawker acquired deHavilland Aircraft's British holdings, including the DH-125 business jets which would later bring Hawker together with Beech Aircraft, paving the way for the subsequent creation of Raytheon Aircraft.
---
3. deHavilland

:

Like Hawker, Sir Geoffrey deHavilland, a World War I aircraft development veteran, also began manufacturing aircraft in Britain under his own name in the 1920's. Though the two mens' companies would be competitors for a generation, deHavilland's British operations would eventually be acquired by Hawker's company, providing the basis for Hawker's subsequent line of corporate jets.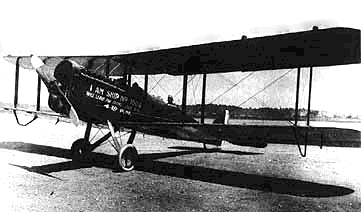 Sir Geoffrey deHavilland started creating aircraft in early World War I. Some of the most successful biplane fighters, bombers and reconnnaisance aircraft of the war were of his design, including the British BE2c, the DH-2, and the DH-4. The DH-4, the only World War I combat plane to be built in sizeable numbers in the U.S. (under license from deHavilland), was instrumental in accelerating American aircraft manufacturing. But it would become even more important after the war: When war-surplus models flooded the market, DH-4's (capable, reliable and plentiful) would become the main aircraft for early cargo and mail flying, world-wide. The DH-4 pioneered the commercial flying routes across America, and the world, which eventually led to passenger airline travel. For this reason, the DH-4 is one of the most important planes in history.
deHavilland started producing aircraft under his own name shortly after World War I. His first major postwar contribution, the deHavilland Moth, was to become one of the most important aircraft in European history. Widely used as a training and utility aircraft, it was one of the most popular military aircraft in its day, and was a major boon to the civilian aviation in Europe as military surplus models became available in significant numbers in the 1930's. The most famous of the Moth series are the Gypsy Moth and the Tiger Moth, many of which are still flying today.
But the deHavilland name also found its way onto a wide variety of British civilian aircraft. Light aircraft and small airliners alike wore the deHavilland label, which became one of the most important names in British aviation.
During World War II, deHavilland aircraft played key roles. European Allied pilots received their first flying lessons in Moth biplanes. They often went to war in the speedy twin-engined, low-winged deHavilland Mosquito light bomber -- one of the fastest and highest-flying aircraft of the war, despite its all-wood construction. The speedy Mosquito, though designed chiefly as a bomber, managed to shoot down 600 enemy aircraft, and a similar number of V-1 flying bombs. Flying higher and faster than any enemy interceptors, it was a vital tool for reconnaisance and for urgent, high-priority transport missons.
During World War II, deHavilland built additional manufacturing facilities in the British Isles, and expanded into Canada, a British dominion, where deHavilland of Canada bolstered the British facilities' urgently-needed capacity. After the war, deHavilland of Canada would become a separate, independent company, later known as Canadair -- and eventually the Aerospace Division of Bombardier, Ltd. Ironically, Bombardier would eventually acquire Wichita-based LearJet, a cross-town rival to Raytheon Aircraft.

After the war, deHavilland was one of the most important pioneers in the development of jet fighter aircraft, with the twin-tailed deHavilland Vampire and larger twin-tailed deHavilland Venom.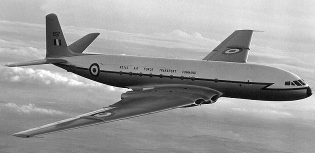 But deHavilland also figured prominently in the development of airliners, with the deHavilland Comet -- the world's first jetliner. Being the first, however, comes with special risks. The dangers of high-altitude flight in a passenger plane were not yet fully known. A series of mysterious inflight disintegrations of Comets led to the discovery of the need for stronger fuselages for high-flying pressurized jet airliners -- a lesson that brought changes to the Comet, followed by similar design techniques being used in the many competing airliners that follwed. The Comet was made safe. British airlines and the British government bought many of them; but its reputation was permanently stained, and Comet never regained its rightful place in the jetliner market. The losses led deHavilland to shift emphasis towards smaller aircraft.
In the 1950's deHavilland was producing the deHavilland Dove, a propeller-driven executive and commuter-airliner twin, seating about 6-10 passengers and a crew of two, which featured an unusual bubble-canopy cockpit above a roomy airliner-style cabin. The Dove was popular throughout Europe and one of the most important planes in its class. An enlarged version, the four-engined Heron, was widely used as a small, short-haul airliner.
---
4. The Jet that Joins: the deHavilland / Beech / Hawker Model 125.

In the early 1960's, deHavilland developed a jet with the Dove's capacity, but with jetliner speed and high-altitude capability. The result was the deHavilland DH-125. The DH-125 was one of the very first business/executive jets. And, in Europe, it was a big hit. With great speed, and the ability to easily navigate at high altitude over mountainous Europe, the value of the DH-125 / HS-125 quickly became apparent, and European sales took off.
The jet featured a spacious cabin, with nearly stand-up room, and a professional airliner-style cockpit. It was highly regarded for its speed and stout construction. Shortly thereafter, deHavilland's British operations and aircraft were acquired by Hawker-Siddley Aviation Ltd., and the DH-125 became the HS-125. The airplane has continued in production, in one version or another to this day.
In the late 1960's / early 1970's, Beech licensed the rights to sell the the jet in the U.S. as the Beech/Hawker BH-125. That arrangement lasted long enough to make the Hawker bizjets well-known in the United States.
Subsequently, Hawker made several improvements to the HS-125, including the replacement of its thirsty Rolls-Royce turbojets with big, powerful-but-efficient Garrett AiResearch TFE-731 turbofans. Years later, when Beech Aircraft began looking for a jet to complement its otherwise-complete collection of business aircraft, they looked back at Britain's Hawker-Siddley, and the HS-125.
In the early 1990's after acquiring Beech Aircraft, Raytheon Corporation went to the Hawker Business Jets divsion of British Aerospace, and purchased all rights to the HS-125 design, along with the manufacturing facilities -- moving the entire production line to the Beech Aircraft factory in Wichita, Kansas, USA. There, the Hawker 800 XP, a direct descendant of the original DH-125, is still manufactured today. A stretched version, the Hawker 1000 was produced briefly, particularly for fractional-ownership companies and charter companies, who needed larger-capacity jets for special projects and missions.
A highly-evolved stretched version, the ocean-spanning Hawker Horizon, is in development now. Using a thin-but-stout, lightweight, all-composite fuselage, the Horizon will have ocean-spanning range while carrying a sizeable load.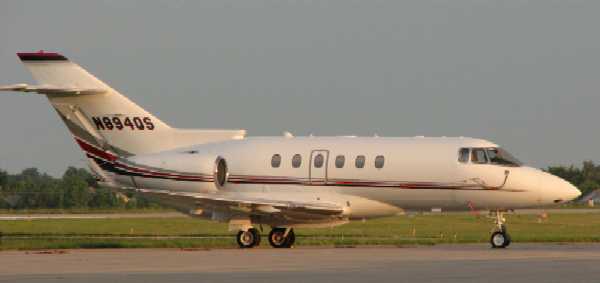 ---
5. Moving Forward
Raytheon Aircraft now manufactures one of the widest ranges of aircraft of any manufacturer on earth. From the 6-seat, 200-mph Bonanza personal aircraft, to the 2-seat 350-mph T-6A Texan II military trainer, and from the 19-passenger 300-mph 1900D Commuter airliner, to the Mach-.80 Hawker 800XP corporate jet (left), Raytheon Aircraft has a way to get anyone from point A to point B, through the air, with safety, comfort and speed.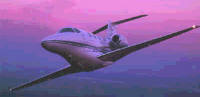 Already, Raytheon Aircraft has rolled out the first Premier light jet (right), a 6-passenger jet which may well do for the jet customer what the original King Air has done for the turboprop customer. With a lightweight, strong composite fuselage, and compact Williams FJ-44 turbofan engines, the Premier promises an exciting new combination of economy, comfort and speed.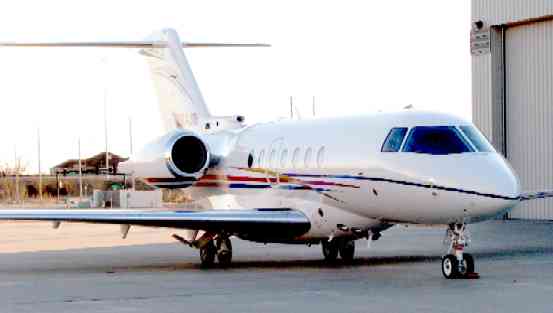 Next on the Horizon? The Hawker Horizon (lower left), a fast, efficient, globe-spanning large business jet which will expand the horizons of jet owners everywhere.
Raytheon continues to develop missile systems through its facilities acquired with Beech, and is bringing Raytheon's own years of experience to join in the development of 21st-Century aerospace systems.
---
For more current information on the status and history of Raytheon Aircraft, click on one of the locations below:

For more recent history, see links to articles by Richard Harris and others, in news sections of the
ARCHIVES of Aero-News Network. (click here)

The special report "CORPORATE SNAPSHOT: Raytheon Aircraft Troubles" (including a detailed report of Raytheon Aircraft's recent history), in the June 11, 2001 news section of Aero-News Network.

Additional information is available from
the Raytheon Aircraft Company's website (click here),
or
the Raytheon Corporation's main website (click here).
---