NOTE: Except as noted, these comments are the opinions, perceptions or recollections of the author. No guarantee of accuracy is made; however a reasonable effort has been made to realistically reflect the author's life-long familiarity and involvement with the community.
Wichita's economy is a mix of many things -- manufacturing, home & building construction / maintenance, health and human services, hospitality, education, government, communications, fossil fuels and chemicals, and finance, to name a few. A mostly non-union state, Wichita has a few labor unions, chiefly in manufacturing.
Commuting to work is seldom more than a 20-minute drive in rush-hour traffic, and often half that. Taxes and regulation are lower here than in most other states, owing to Kansas' strong conservative history, and recent rise of Libertarians-turned-Republicans, who have largely taken over state and local government.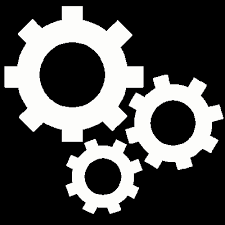 A high-tech manufacturing center, Wichita has profited from its many factories. Until recent years, Wichita has generally enjoyed higher-than-average incomes, and lower-than-average unemployment. According to a a Brookings Institute study, 77% of Wichita's manufacturing jobs are "high-tech" (65% "VERY-high-tech," though -- in that category -- Wichita wages are about 20%-25% lower than the national average for very-high-tech workers). Low-tech Wichita manufacturing workers have above-average incomes. And, overall, Wichita has traditionally been a successful manufacturing center.
However, recent circumstances have brought a change to that (click on the large graph below to pop up an enlargement):

However, most of the politicians who voted for the debt increase -- and many of the other adults who benefitted from the Republicans' short-term stimulus -- will be dead long before most of the debt repayment comes due. By "kicking the can down the road," the cost of adults' current prosperity is being shoved onto the backs of their children, grandchildren, and great-grandchildren, who will have to repay the foreign investors from whom the Republican party (with a largely cooperative Democratic Party) have borrowed, to, momentarily, artificially prop up and boost the U.S. economy.
Most Wichitans work in small or large factories (especially aviation-related), medical facilities, or retail and food service -- though many work in a wide range of other jobs. Many are white collar workers, but most are blue-collar workers, and many are menial-labor "gray collar" workers. (See DEMOGRAPHICS, on the PEOPLE page).
Wichita's primary income industries -- industries that bring money to Wichita -- are

AIRCRAFT MANUFACTURING & SUPPORT

Wichita has traditionally been the world's highest-volume producer of aircraft, building most of the world's business jets (Cessna, Beech, Hawker and Learjet) and business turboprops (Beech King Airs), most U.S. military trainer planes, and many other aircraft -- plus providing engineering and parts for many other aircraft manufacturers, including Airbus and Boeing.

And, at Spirit Aerosystems (formerly Boeing-Wichita) Wichita builds most of the sections of the Boeing 737 -- the world's most popular jetliner -- before its shipment to Seattle for final assembly.

Bombardier operates its global flight test center here, testing not only locally built Learjets, but Canadian-built business jets, airliners and transports, as well.

Subcontractors operate related foundries, machine shops, fabrication centers and other small factories throughout the area. Wichita is also home to several key aircraft-maintenance and aircraft-parts repair facilities.

Wichita's innovative aviation industry is famed for cutting-edge designs, like America's first successful "commercial" airplane, historic racing planes, America's first successful business jet, the world's first certified all-carbon-fiber airplane, the world's first video-instrumented "glass-cockpit" planes, and the world's fastest civilian jet.

With multiple aircraft manufacturers, and their support enterprises and subcontractors, aircraft, and their sub-assemblies and parts, make up most of Wichita's exports (to the U.S., or to the world). Half of Wichita's manufacturing workforce is normally in aviation, and Wichita is one of the nation's foremost employers of aerospace engineers .

A major U.S. Air Force base (McConnell AFB), and over a dozen local airports, plus major aviation research and education facilities, and various other aviation enterprises and organizations, further expand Wichita-area aviation employment, and global reach.

Additional resources on Kansas and Wichita aviation industry include:


AIRCRAFT INDUSTRY IMPACT & ALTERNATIVES:

The high-profit aircraft industry has generally kept Wichita with above-average economic health, compared to other cities nationwide. At its peak, Wichita's aviation industry directly employed over 60,000 people. But the "boom-and-bust" cycles of the industry make Wichita's economy erratic — sometimes with sustained high unemployment for years. Current aircraft industry employment is under 30,000 (as of 2015).

Wild swings of the industry, and its resulting workloads, result in workers being whip-sawed between exhausting mandatory overtime (often exceeding 60 hours a week) to sudden, complete unemployment -- tearing at their physical and mental health, families, and fortunes -- an impact constantly rippling throughout the community, often with devastating economic and social effect.

Since the 1970s, local leaders have tried (with varying levels of success) to diversify Wichita's economy away from its former near-total dependence on the aircraft industry. Both traditional and newer Wichita industries have served to stabilize Wichita's economy, including...

FOOD & AGRICULTURAL PRODUCTS

Wichita's first industry remains one of its most important. Wichita is a key center of the U.S. grain industry, and provides transportation, storage, processing and shipment of grain for much of the central U.S., supplying the world. Nearly a dozen giant grain elevators tower over Wichita's landscape, and the nation's largest private agri-business, Cargill, has major flour-milling and soybean-processing factories here, along with the headquarters of their meat division -- America's 3rd-largest beef producer. Meat packing has long been a major part of Wichita's industry.

The food industry has the benefit of strong demand even in difficult economic times (one of the last things people cut from their budget).

Another Wichita-area agri-business is the ethanol industry -- with large Wichita-area companies developing or operating ethanol refineries nationwide.

VEHICLE / HEAVY EQUIPMENT MANUFACTURING

Wichita is the birthplace of Chance Manufacturing, famed for ferris wheels and carnival rides. Wichita has also built Chance's "trolley" buses, Cushman motor-scooters, and Big Dog motorcycles. (In the city's early history, it also produced early Jones automobiles and Burton railroad cars.)
The invention of the popular "Ditch Witch" trenching machine by Wichita's Davis Manufacturing led to its takeover by J.I. Case (now "Case - New Holland," or simply "CNH"), who now uses the factory to produce their popular "skid steer loader" construction tractors, used by the hundreds of thousands worldwide.
One notable shortcoming of Wichita's involvement with these industries has been their vulnerabililty to the erratic boom-and-bust cycles, similar to the aviation industry, that create havoc with workers and the community.

APPLIANCE MANUFACTURING

Birthplace of the Coleman Company, famed for lanterns and camping gear, Wichita has also produced Coleman furnaces and air conditioners. The Coleman furnace factory (now under Johnson Controls/York) manufactures a wide range of Heating, Ventilation & Air Conditioning (HVAC) systems -- from small home units to massive industrial systems, used nationwide. Independently, Coleman Outdoor Products still produces lanterns, cookstoves and other recreational equipment. Each company employs about 1,000 workers. Nationally popular Vornado fans -- uniquely aerodynamically efficient and powerful -- originated, here, too, as a by-product of Wichita's aircraft industry, and the brand later revived here.

HEALTHCARE

Wichita is the regional healthcare center for most of Kansas, and north-central Oklahoma. The city is home to four regional hospitals -- ViaChristi St.Francis, ViaChristi St.Joseph, HCA/Wesley Medical Center and the Bob Dole VA Center -- and several specialty hospitals and clinics, nursing facilities, and independent medical, dental and optometric offices. In fact, the Via Christi health system (employing over 6,000 people at multiple local hospitals, clinics, rehab and research facilties) is commonly ranked as the 2nd or 3rd largest Wichita-area employer. Wichita-area colleges and universities train a large percentage of Kansas doctors, nurses and other heallthcare professionals. Like the food industry, the healthcare industry, has the benefit of strong demand even in difficult economic times (necessary healthcare is one of the last things people cut from their budget).

TRANSPORTATION

In addition to shipping grain and meat, and Wichita-manufactured goods, Wichita provides extensive distribution and warehouse operations, railroad operations for the several railroads that converge here, and is a terminal or home base for various inter-city bus services, regional and naitonal trucking companies, and air freight operations.

Several airlines, multiple air cargo companies, and various charter-flying services operate in and out of Wichita, as well.

COMPUTER & COMMUNICATIONS SERVICES

Wichita, because of its central location, has been home to several major facilities of telephone and computer industry giants -- including AT&T and T-Mobile -- and is a telemarketing hub for several major national companies operating large call centers here. Wichita is also home to several regional internet service providers and web developers. Specialty computer sofware firms also operate national facilities here, including NetApp and Wolters-Klewer/CCH, and software leaders in the hospitality industry.

EDUCATION

Wichita is home to a wide variety of colleges and universities, and vocational training facilities -- training over 15,000 adults annually, from around the state, the nation and the world. See the EDUCATION section, on the LIVING in WICHITA page.

FOSSIL FUEL MANAGEMENT

Wichita is home to dozens of small oil-exploration companies and support enterprises, and operations of two major pipeline companies. Koch Industries -- America's largest privately-held company -- operates its massive world headquarters here... managing refineries, pipelines, storage and shipping terminals worldwide.

RETAIL & WHOLESALE

Wichita is the regional shopping hub for most of Kansas, both for businesses and individuals, as well as providing wholesale distribution to the state's retailers. The area includes four regional shopping centers and the state's widest variety of specialty retailers -- from jewelry, books, bridal wear, electronics and guns, to cars, trucks, boats and aircraft.

Wholesalers and distribution warehouses supply grocery stores, discount houses, department stores, medical facilitites, small industries, construction contractors and tradesmen, and fuel suppliers -- throughout the state, and even into neighboring regions. Some Wichita retailers and wholesalers serve a national or even international clientele.

Wichita is the community that made the controversial "rent-to-own" marketing scheme (chiefly for furniture and appliances) a national phenomenon, with its pioneering Basham Rentals, ABC Rentals and industry-leader Rent A Center.

FINANCE & INSURANCE

Wichita is the regional hub for banking for South-Central Kansas, and his home to Intrust Bank, one of the very largest Kansas-owned banks. Additionally, Wichita has major branches of other regional banks, notably Fidelity Bank and Commerce Bank, and has a large branch of the Bank of America. Several other smaller local or regional banks have operations here, as do several savings & loan institutions, credit unions, and mortgage finance companies. Wichita is also home to the regional headquarters of the federal Farm Credit Bank, supporting farms throughout the Midwest. Wichita is also home to several local investment and insurance brokerages, serving the South-Central Kansas area.

HOSPITALITY
ENTERTAINMENT, FOOD & LODGING)

The Wichita area is the regional entertainment and cultural hub for most of Kansas (See AESTHETICS, ARTS & CULTURE section, on this page, below), location of the state's largest concert, convention and exhibition facilities, a wide range of sporting events, festivals, and night life venues. Wichita also provides lodging and food for those visiting here for shopping, education or healthcare.

Wichita is the birthplace of America's fast-food industry: The first "hamburger chain" -- White Castle -- originated here, as did the first pizza chain, Pizza Hut. Wichitan Jack deBoer developed the nation's first successful chain of long-stay motels (Residence Inns), and the next two such chains, as well (Southhampton Inns & Candlewood Inns). However, all of these companies have been acquired by out-of-state corporations, and moved elsewhere.

As hinted above, under "COMPUTERS & COMMUNICATIONS," the hospitality industry (notably Best Western Motels and Royal Carribbean Cruise Lines) operate some major reservation call-centers in Wichita. And key software for the lodging industry is developed and supported here.
These are the dominant productivity/export sources of Wichita's income, but Wichita-area workers provide a much broader range of goods and services than listed here -- including factories producing everything from nuts and bolts, to giant canvas tents, to industrial electronics, to ornamental decals, to helicopter and spacecraft parts -- for regional, national and global markets.

And Wichita is Kansas' main source of technical and administrative expertise, and leadership, for a wide range of business and human needs, all across the state.