NOTE: Except as noted, these comments are the opinions, perspectives or recollections of the author.
No guarantee of accuracy is made;
However, a reasonable effort has been made to realistically reflect the author's understandings from a life-long familiarity and involvement with the community.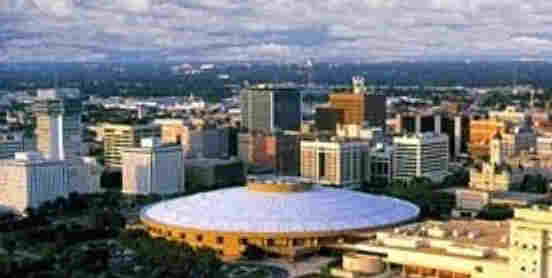 ON THIS PAGE...
LAND & CLIMATE

U.S. location
Kansas Topography
Kansas Cities, Key Towns & Roads
Sedgwick County
Wichita
---
---
LAND & CLIMATE:
---
Wichita provides exceptional "elbow room" to its inhabitants. Though Wichita's population is around 400,000 (600,000 in the four-county "metropolitan area"), Wichita's "urban sprawl" spreads out across more than 150 square miles -- over 15 miles across at its widest spots. With only half the population of San Francisco, Wichita covers more than triple the land area.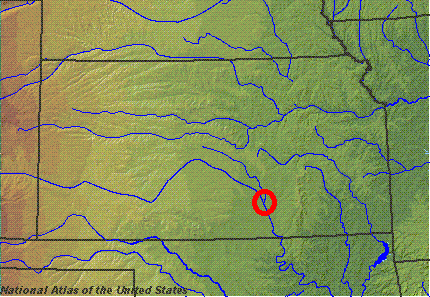 Though Wichita is part of the "flatlands" of Kansas, it sits astride the confluence of the Big and Little Arkansas Rivers, spreading throughout the river valley, and up onto higher plateaus east and west. Its very low hills and wealth of trees and greenery enrich the landscape.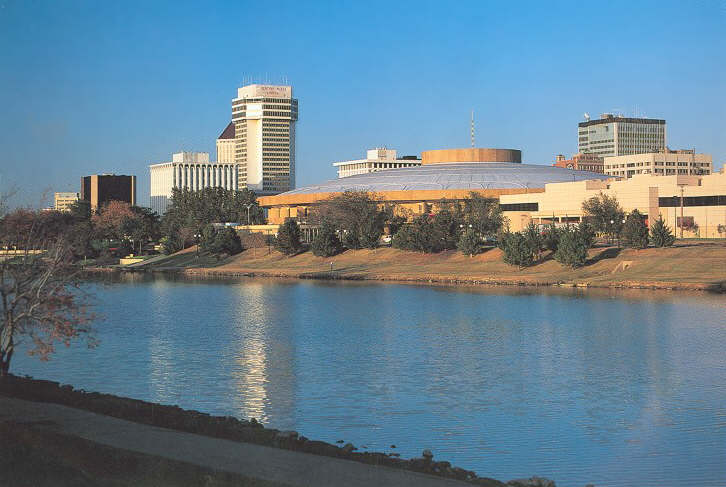 The rivers provide a pleasant landscape (to the extent that land developers and property owners will allow you to see), and a river drive has long been a popular scenic "escape" for Wichitans.
Annual rainfall is usually adequate to support grass lawns and large trees, and Kansas weather supports widespread agriculture (Kansas is the nation's 5th highest dollar-volume producer of agricultural products, mostly wheat. However, water-intensive agriculture, especially corn, is chiefly dependent upon the underground aquifers, being drained faster than replenished).
Wichita's air is generally clean and safe, though occasional minor pollution problems occur -- chiefly smoke from neighboring and distant Kansas grasslands and harvested fields being burned by farmers. Allergens occur, particularly in spring and summer, from common crops, grasses, weeds, wildflowers and trees -- though not in exceptional quantity. Hayfever, from crops and ragweed, is fairly common, though seldom debilitating for most people. (For more on Wichita's air quality, CLICK HERE.)
---
WEATHER & SEASONS:

Wichita's climate is wildly variable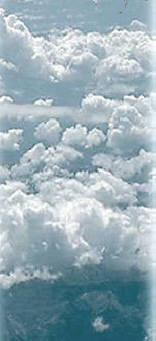 -- often hotter than El Paso, Texas, in the summer, and often colder than Anchorage, Alaska, in the winter -- and torn by winds and storms. Picnics are rare.
But average temperatures are comfortable — and Spring and Fall can be especially pleasant for days, even weeks, at a time.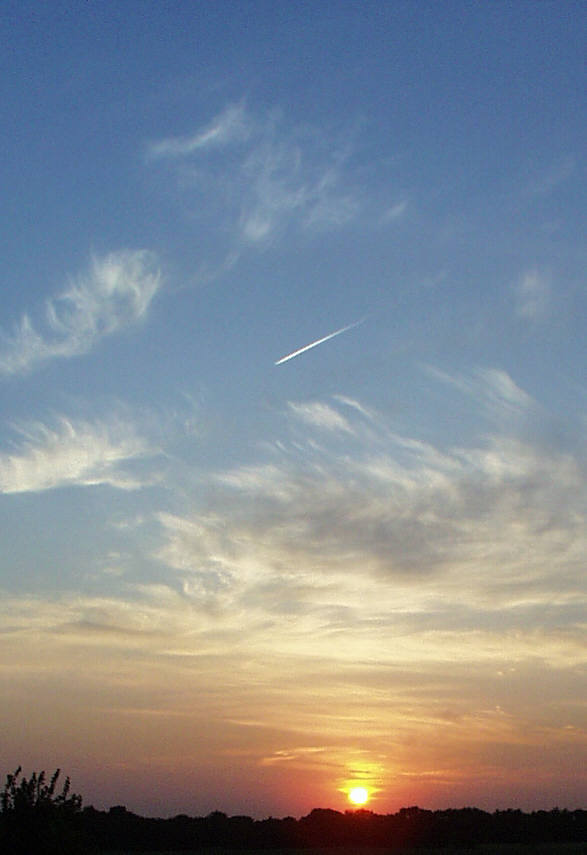 Intense weather also makes for beautiful sunrises, and some of America's most spectacular sunsets.
Wichita (along with Oklahoma City and Tulsa) is one of three main cities in "Tornado Alley," though destructive tornadoes only happen here once every couple of decades, affecting only small sections of the city, and seldom with any fatalities. (Your risk in daily commutes in big-city traffic, or on commuter trains, is greater).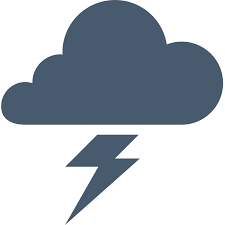 Lightning, hail and occasional floods, from Wichita's frequent storms, pose greater risk -- but not nearly the risk of the hurricane-prone regions of the South and Southeast -- and floods have largely been avoided through a grand "floodway bypass" canal ("The Big Ditch") around the city's west side, along the western edge of the I-235 bypass. High winds pose a frequent nuisance -- with Wichita's average wind speed (12 mph) faster than "the Windy City," Chicago -- and welcome periods of mild temperatures often bring windy days.
A "White Christmas," flowery springtime, rich, green summers and colorful autumns are all common elements of Wichita's climate. For those who like an interesting and varied climate, with four distinct seasons, Wichita is the place.

For more on Wichita's complex climate, see
WICHITA WEATHER vs. OUTDOOR LIFESTYLES,
on this site's DOWNTOWN BACKGROUND page.
and Great Plains Region - NOAA Climate.gov